Wolf howling with night in tent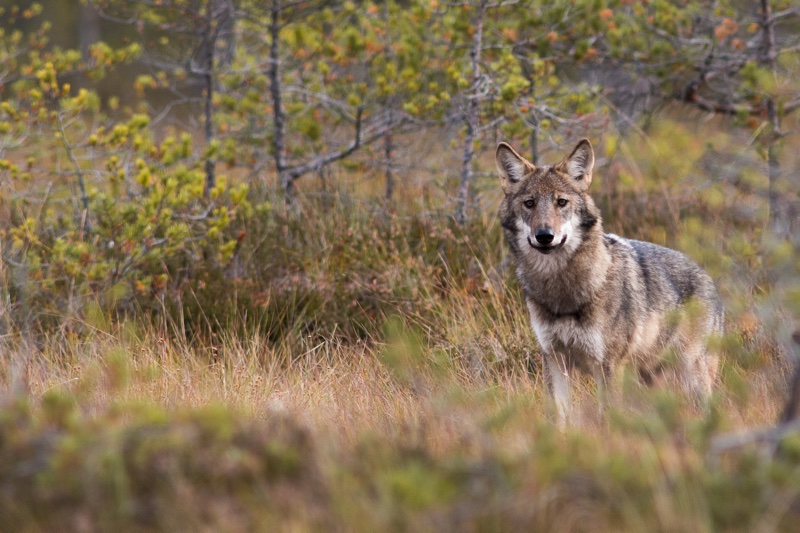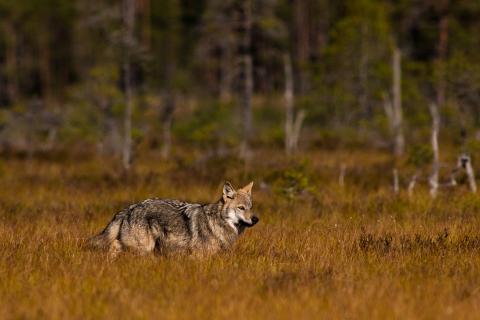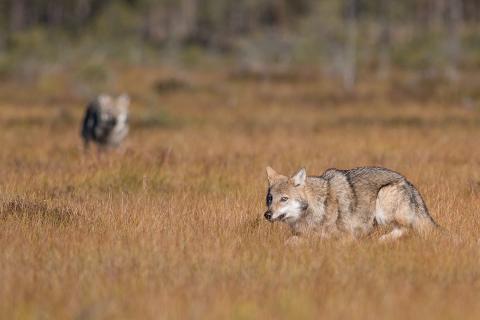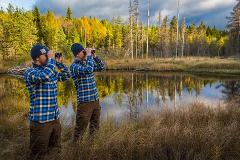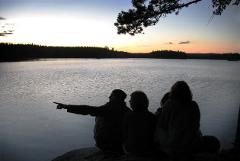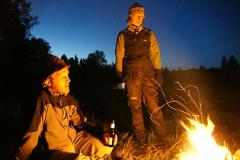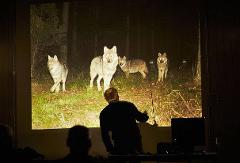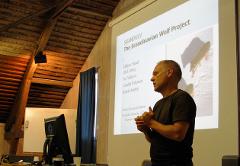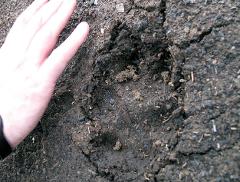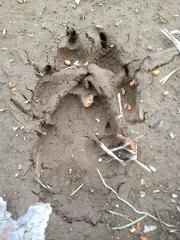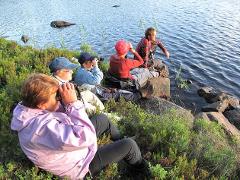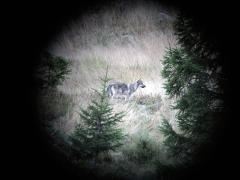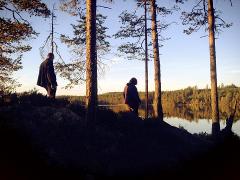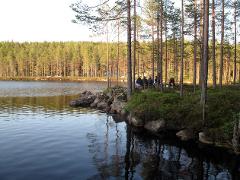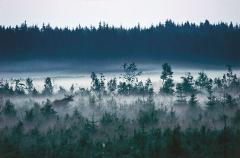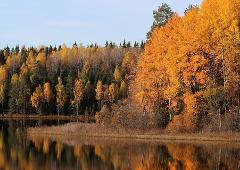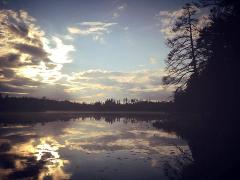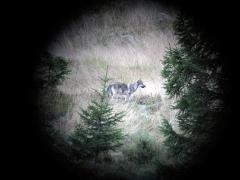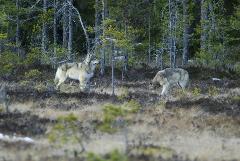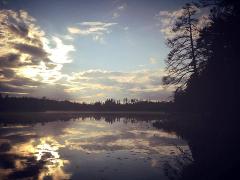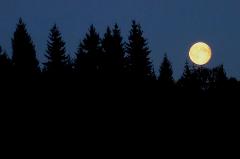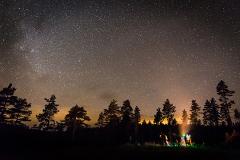 Why are we doing this tour?
Wolves are fascinating animals. They seem to attract our guests interest more than any other wildlife, and yet many people don't know much about them. A night out with wild wolves is always an interesting and rewarding experience.
Our main aim with this tour is to spread awareness about wolves in Scandinavia. We also aim to act as an example to show that tours done in a responsible way can provide substantial income to the local community. That is why we only have local guides, stay at guesthouses located in wolf territories, work with local restaurants and in close cooperation with rangers and researchers.
For many of our guests, this is an unexpected highlight of their visit to Sweden. Our guides are busy all year keeping track of wolves, but as long as people are going our tours, it will definitively be worth it.

Highlights
Learn about wolves from an expert from the Scandinavian Wolf Project
Stay the night in a tent in the Wolf territory
Learn how to search for tracks and signs
It also happens occasionally that we see Wolf
Local guides and small groups for a more genuine experience
Big chance to hear Wolves howl (70-80 percent) Listen to our recordings at the bottom of this page!
Wolves are mysterious, charismatic, wild and powerful. The ancestor of all dogs. Wolves have been man's dearest friends and direst enemies, and yet there is still a lot of people who don't know much about them.

During this trip we travel together by foot and by van in small groups in one of Sweden´s wolf territories. You will have good chances to hear Wolves howl, see tracks and feel their presence.

You won't find another wolf experience as up close and personal as this. While few people actually see a wolf, many of our guests have listened to wolves' howling.
Hearing a wolf pack howl in their natural habitat certainly is a once-in-a-lifetime experience.

We run our tours in close cooperation with researchers from the Scandinavian Wolf Project based at Grimsö Wildlife Research Station. There is always more to learn about wolves. For these trips we always invite one of their experts to share their knowledge with us.
Program
Day 1: Arrive at Udden guesthouse at 1pm and meet our guide. Please note that lunch is not included in this trip so you must eat before you arrive. Dinner will be late in the evening.
Welcome and presentation of the tour. We meet up with one of Sweden's foremost Wolf experts who gives us an in-depth lecture on Wolves. We then head out to the nearby Wolf territory where we all help out to set up our tented camp. We go for a hike to learn the art of tracking wolves. Outdoor dinner by a camp fire. We then spend the evening and night listening for Wolves, a meditative and thrilling experience. Hopefully we hear them howl. Late at night we return to our camp to get some sleep.
Day 2: Morning coffee. At some tours we choose to get up early for a short morning excursion. Whether we do this or not depends on what we experienced during the night and the current situation with the Wolves. We pack up our tented camp and head back to civilisation for a well deserved brunch at the guesthouse before we conclude the tour.
What's included?
Binoculars, headlamp, camping equipment. Evening meal day 1, brunch day 2.

When can I do this?
Selected Thursdays-Fridays from the end of June until the end of September. See our tour calendar for available dates. This tour may also be arranged on request at other dates at a minimum of 10 participants from the end of June until end of September.
When is best?
End of June until end of September usually offers good chances of hearing wolves howl.

Accommodation
One night in tents for 1-2 persons. We provide the following top-quality outdoor equipment: Sleeping bag (3-season Nordic climate) including sheets and a small pillow. Sleeping-mat (50mm, self-inflatable).
Starting time
This tour starts at 13 hours day 1 and finishes at 12 noon day 2. Please make sure that you are at the meeting location in time. Please note that lunch is not included, so you must have a proper lunch before you arrive, as our dinner is often late in the evening.

Location & how to get here

This tour starts at Pensionat Udden guesthouse in Baggbron village, a 10 minute drive from Skinnskatteberg or a 2 hour drive from Stockholm.
Address: Udden 1, 739 91 Skinnskatteberg
WGS 84: 59°53'24.9″N 15°37'35.6″E
WGS 84 decimal: 59.890261, 15.626551
For who?
Recommended minimum age is 15 years. Depending on the current wildlife situation we may stay awake late at night and/or get up early in the morning. Participants should be able to walk in the forest without difficulties. The amount of walking is dependent on the current wildlife situation. Walking level is medium. We may walk 1-2 hours on gravel roads as well as in uneven terrain, even in darkness at night. Walks include many stops along the way.

Small groups for more genuine experiences
Maximum 7 participants per guide. With 2 guides there may be up to 14 participants.

Will we see wolves?
Please note that Wolves in Sweden are very shy and difficult to see in the wild. Our main focus is to listen for howls, search for tracks like paw prints, territorial markings, killed prey and to learn about them. At some occasions when the situation is promising, we may also watch for Wolves at some strategic location. Although our guests rarely get to see Wolves it does happen occasionally. Our guides work hard and spend a lot of time tracking in several Wolf territories to be able to locate the Wolves all year around.
Bookings and cancellations
Book and pay online at this page. You will receive an instant confirmation by email. All departures are guaranteed.

Cancellations can be made at no cost up to 7 days from the time of booking. We will provide a 100% refund.
Cancellations between 8 days from the time of booking and 46 days before arrival will be charged at 25% of the booking's total amount.
Cancellations between 45 days and 15 days before arrival will be charged at 75% of the booking's total amount.
Cancellations within 14 days of arrival will be charged at 100% of the booking's total amount.