Beaver Safari in Skinnskatteberg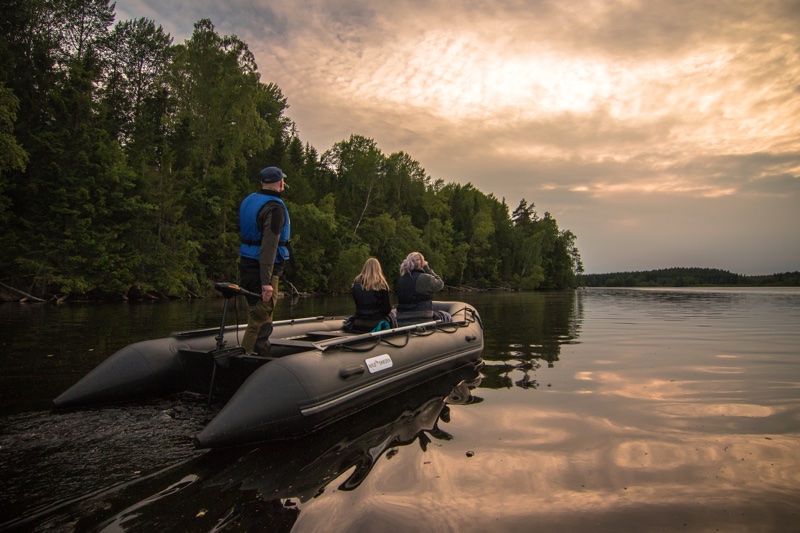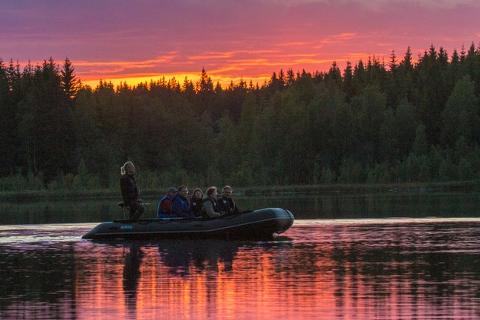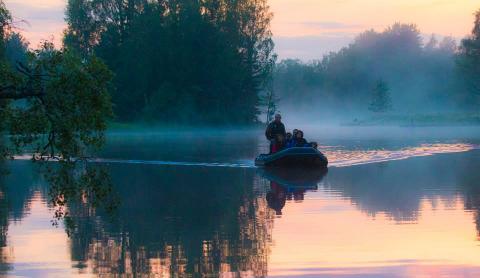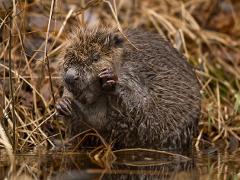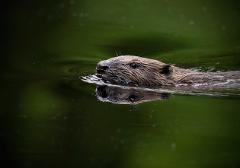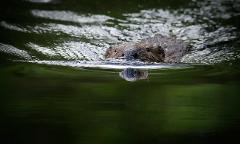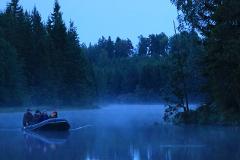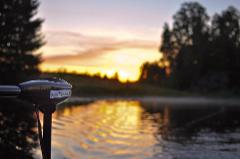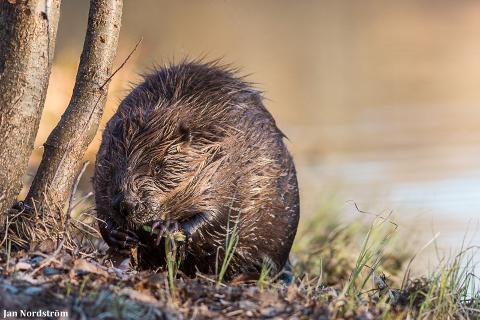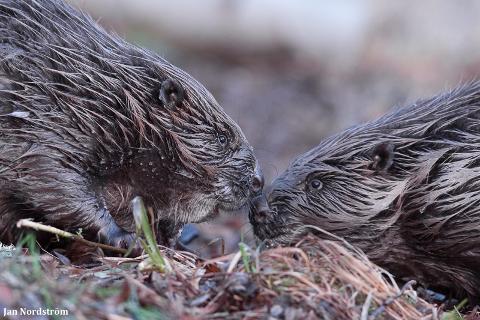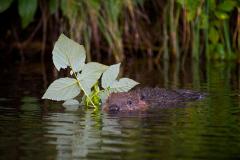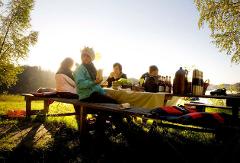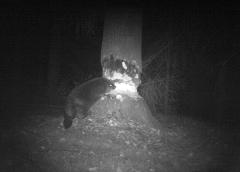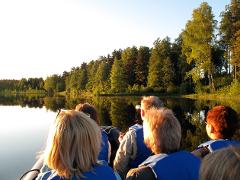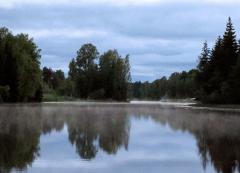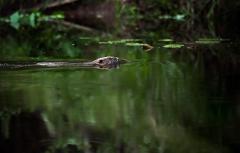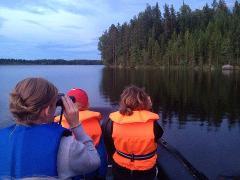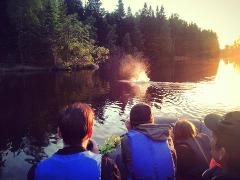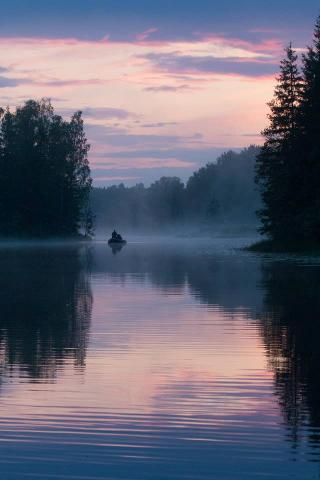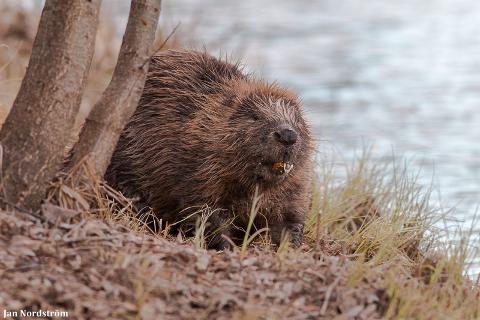 Why are we doing this trip?
Some people may say that beavers destroy the forest when they build dams and cut down trees. With our beaver trips we aim to give you a better understanding of these fascinating animals and their impact on ecosystems. Beavers are amazing creatures and contribute greatly to biodiversity. They deserve more respect and gratitude from us humans.
Our guides love doing these trips! It is a very relaxing evening in a silent boat at the lake. And we always see beavers!
We have seen Beaver on every tour for more than 10 years, but the sunset and the calm lake is what our guests enjoy the most.
Highlights
Join a local wildlife tracker for an evening at a secret lake.

Enjoy the sunset, learn how to find beavers and other wildlife.
We travel together in a small boat with silent electric motor.

We have seen Beavers on nearly every tour during the last 10 years!

Good opportunity to photography Beavers and the sunset landscape


Program
Meet your guide in Karmansbo in the early evening. We begin our adventure with an introduction to beavers as well as practical guidelines on how to act to increase our chances to see these animals in the wild.
Did you know that a Beaver lodge can be as tall as a human and that it can cut a big tree with it's bare teeth? You will soon see why beavers are called the engineers of the forest. And why they are so important to the taiga ecosystem.

Before we head out we sit down to enjoy an outdoor dinner. Smoked wild pig wrapped up in a flat bread and stuffed with organic vegetables. Try a healthy berry drink or a bottle of beer crafted by our local brewery. There will also be organic coffee and tea as well as Barbro's home made chocolate cookies for desert.
We all help out to push our rubber boats into the river. The boats are powered by a very silent electric motor. The lake that we have chosen is ideal for beaver watching... you will soon see why! We will explore the home range of several beaver families and their lodges.
We spend the evening silently cruising across the small river and lake keeping our eyes peered at the shore line in search of beavers and other wildlife.
It is just a matter of time before we spot the first beaver. Sometimes we see several beavers, even on the shore or swimming close to our boat.

We will also take time to take in the scenery and the sunset at this beautiful lake.
When darkness falls we return to the starting point to conclude the tour.
What's included?
Beaver boat trip with guide
Outdoor dinner
Buoyancy vest
Binoculars
Warm blankets
When is best?
The season between April and September is usually good for Beaver watching. June and July means better light conditions for photography but it also means we need stay out later at night.

Starting times
The starting and ending time for this tour depends on the season as follows. Please make sure you reach the meeting point in time as we are not be able to wait for you if you are late.
1 April - 15 May: 17 - 22 h
16 May - 31 July : 18 - 23 h
1 August - 30 September : 17 - 22 h


Location & how to get here
This tour starts in Karmansbo at the bridge, a 20 minute drive South of Kolarbyn Ecolodge and Skinnskatteberg or 20 minutes North of Köping or 2 hours West of Stockholm. If you have a car we kindly ask you to drive (20 mins) to the starting point.
If you don't have a car
our guide may be able to pick you up at the reception at Kolarbyn about 20-40 minutes before the tour starts. You need to inform us in beforehand.
Address: Karmansbo 21, 730 30 Kolsva
WGS 84: 59°41'40.3"N 15°44'55.7"E
WGS 84 decimal:59.694518, 15.748811
For who?
Recommended minimum age is 8 years as we often stay out until late in the evening. This tour involves no walking.
Small groups for a more genuine experience
There will be max 7 persons with one guide. With two guides there may be up to 14 participants out during the same evening.
Bookings and cancellations
Book and pay online at this page. You will receive an instant confirmation by email. All departures are guaranteed.
Cancellations can be made at no cost up to 7 days from the time of booking. We will provide a 100% refund.
Cancellations between 8 days from the time of booking and 46 days before arrival will be charged at 25% of the booking's total amount.
Cancellations between 45 days and 15 days before arrival will be charged at 75% of the booking's total amount.
Cancellations within 14 days of arrival will be charged at 100% of the booking's total amount.